Nicole Folesky organizes the workflow in 11 university outpatient units of the Charité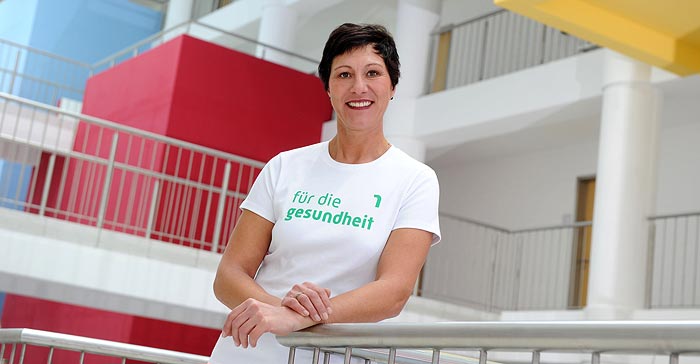 Care manager Nicole Folesky organizes the smooth operation of the various university outpatient units on Campus Berlin-Buch – a place where clinical research and basic research are closely intertwined. The university outpatient units are part of the Experimental and Clinical Research Center (ECRC), which is jointly operated by the Charité and the Max Delbrück Center for Molecular Medicine.

The physicians working in the university outpatient units are specialized in the diagnosis and treatment of specific diseases, some of which are rare, and are conducting research on the causes of these diseases and possible treatments. Patients are treated here according to the latest status of research and have the opportunity to participate in clinical trials, in which new approaches to prevention, diagnosis and treatment are being tested. The objective is to transfer the findings from these clinical trials to benefit all patients as soon as possible. Here in the university outpatient units at the ECRC, diseases of the cardiovascular system, muscular system and metabolism are treated.
The task of Nicole Folesky is to ensure smooth workflow in the university outpatient units with their wide range of services. Patient records must be kept up-to-date, appointments must be made and in many cases, participation in the trial must be made possible. Since the university outpatient units share a common infrastructure, it is important to organize the effective use of medical equipment and rooms as well as to coordinate patients' appointments to the different physicians. It is a great advantage for the patients that the specialists of different disciplines work in close proximity to each other and can consult each other about cases. The team headed by Nicole Folesky manages and provides the data and the results of the examinations and tests for this interdisciplinary exchange. The care manager also ensures effective communication and cooperation with the referring primary care physicians or specialists. They receive specialized help in the diagnosis and care of their patients.
---
all stories

research
---