Internships
Institutions and companies in the health location Berlin-Buch offer middle and high school students the opportunity to gain practical work experience through internships:
Eckert & Ziegler AG
Internships in Radiation Technology and Medical Technology (Eckert & Ziegler Group)
Information about internship opportunities can be found on the company's website.
www.ezag.com
Evangelische Lungenklinik Berlin
The specialist hospital in Buch offers internships in the fields of nursing and administration.
www.pgdiakonie.de
GLÄSERNES LABOR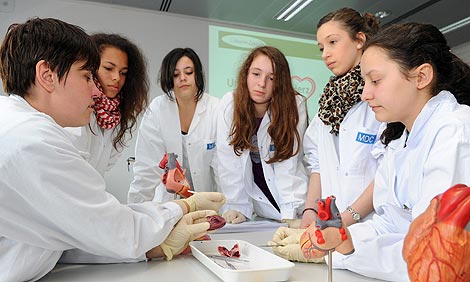 The Life Science Learning Lab "Gläsernes Labor" offers internships for 9th grade and 11th grade students on a regular basis. Secondary school graduates who would like to do an internship after their Abitur may also apply.
As part of the Voluntary Ecological Year, young people can complete a one-year internship in the Glass Laboratory. (Partner: Vereinigung Junger Freiwilliger e.V.)
www.glaesernes-labor.de
HELIOS KLINIKUM BERLIN-BUCH
In addition to internships in nursing and pharmacy, the following vocation-oriented internships are offered: paramedic, physical therapist, MTA and administrative assistant in the health care sector.
www.helios-kliniken.de/berlin-buch
www.helios-kliniken.de/berlin-buch
Immanuel Krankenhaus Berlin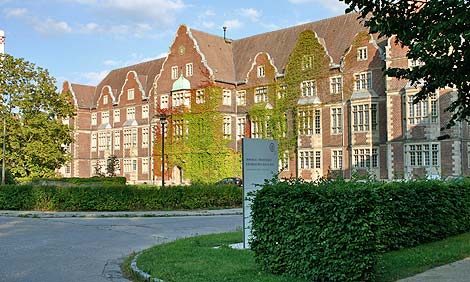 Immanuel Hospital Berlin offers internships in nursing and also in other vocational fields at the Berlin-Buch location.
www.immanuel.de
Leibniz-Forschungsinstitut für Molekulare Pharmakologie (FMP)
Member of the Forschungsverbund Berlin e.V.
9th and 11th grade students can gain experience in career-oriented internships at the Leibniz Institute for Molecular Pharmacology (FMP).
www.fmp-berlin.de
RENAFAN ServiceLeben LudwigPark
RENAFAN ServiceLeben LudwigPark offers internships to assist students with vocational guidance.
www.renafan.de
News

education
The thrill of science
Jury selects the best in youth science contest
Science you can touch
Events

education
09.10.2023, 09:00


Explore Precision Medicine Event im Futurium

Das Gläserne Labor beteiligt sich am 9. Oktober 2023 am Explore Precision Medicine Event im Futurium mit Workshops und Präsentationen.

more ...