Orientation to Career and University Studies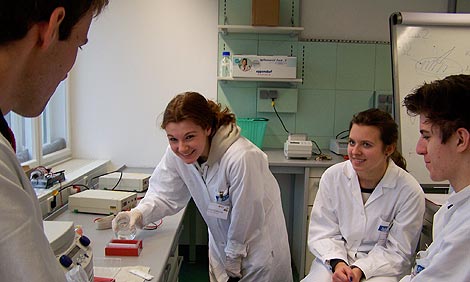 Offers
The Life Science Learning Lab offers several one-week intensive lab courses in molecular biology and biotechnology that provides optimal preparation for career and university studies. The courses are recommended for all those who want to study biotechnology, biology or molecular biology and who need a preliminary internship as prerequisite.
glaesernes-labor.de/de/fit-studium
News

education
Jury selects the best in youth science contest
Science you can touch
Campus Berlin-Buch promotes "Jugend forscht"
Events

education
11.06.2023, 16:00


Bürgersinfonie: Orchesterkonzert und SommerFest zum 10jährigen Bestehen
12.06.2023, 09:00


realtime PCR und digital PCR Kurs
17.06.2023, 16:00


Lange Nacht der Wissenschaften 2023